Why is a competency map needed?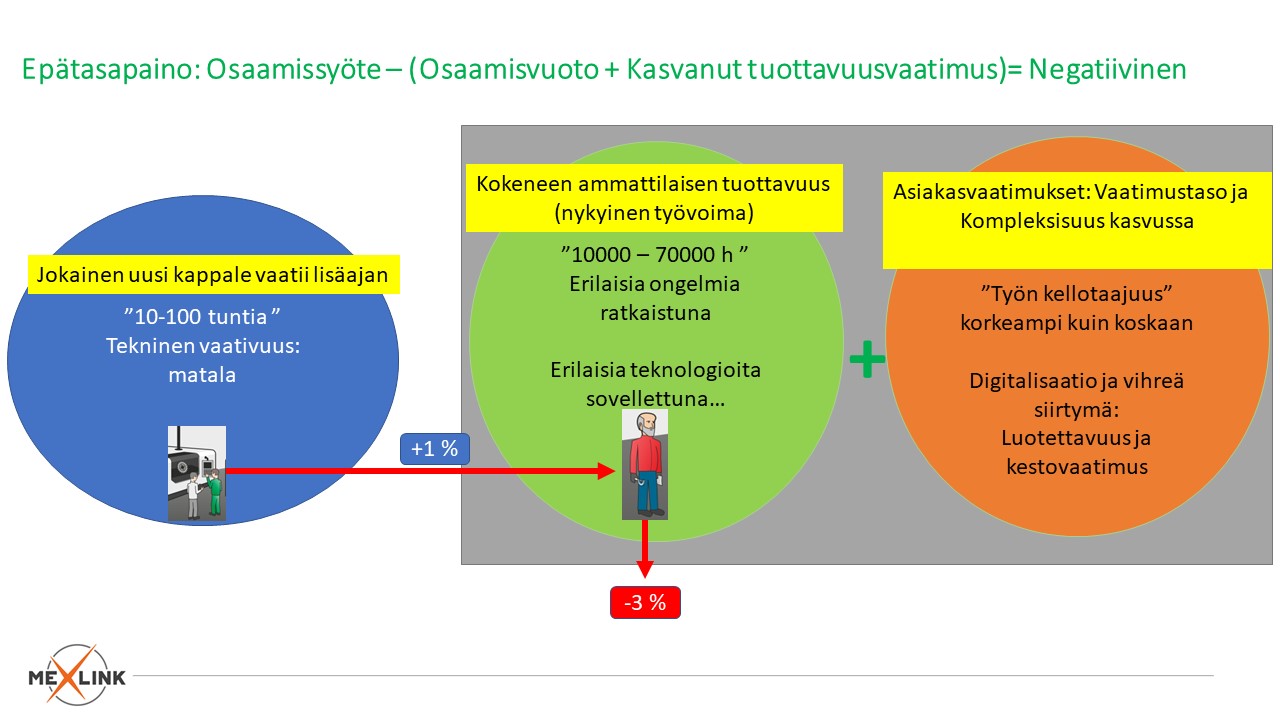 The staff of machine shop manufacturing is shrinking because about 3 times more people leave the industry than the education system produces. This gap is filled by the import of professional blanks from populous countries, where the starting level in relation to western machine shop culture has to be reached. The problem is common to all Western companies. Machining is the most demanding level of professional expertise.
Skills "game board" 130 x 110 cm (depicts professional skills from beginner to master)
We offer a competence map for the area of ​​machining to speed up and systematize the development of productivity in order to understand the competence needs of both newcomers and current staff. Competence is linked to productivity. The scope / depth of the competence is revealed in how the person knows how to "drive" the machine / cell and, in particular, how to handle malfunctions and recover from them.
Based on our expertise mapping experience, we chose a large board type ("Expertise game board") as the user interface, where you can outline and evaluate the development of expertise and its need.
This is accompanied by a digital data collection module, with the help of which the competence analysis turns into the company's concrete competence strategy. The machinist's competence map is based on both the tacit knowledge of hundreds of machinists and the expertise of the industry's top technology providers.
Strong connection to productivity
The financial benefit of the competence map can be obtained by connecting it to the OEE meter, in which case it can be noticed that in the example case the actual capacity in use is 50–65% of the target. The skills map connects to educational organisations by specifying the relationship between demand and supply. The company, on the other hand, sees the abilities of its staff and, on the other hand, critical shortcomings. With the digital extension of the competence map, you can achieve agile fact-based competence management without massive information systems.
Specification of the competence map
The total dimensions of the competence map when opened are Width 130 cm and Height 110 cm. The board folds in the middle using hinges for transport or storage space 110 x 65. The surface of the board corresponds to the characteristics of a whiteboard, i.e. markings can be made on it, for example with whiteboards.
Competence can be visualised with different colored markers attached to each competence element, whose durability and adhesiveness have been tested with a dishwasher test.